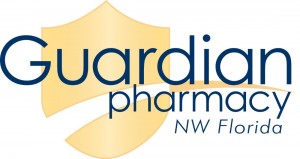 Guardian Pharmacy is one of the largest and fastest-growing institutional and long-term care pharmacy companies in the country. We began providing quality pharmacy services in 2004. As of today we have grown to 28 locations in 18 states, including our corporate support center in Atlanta, Georgia.
In the summer of 2011, the NWFL location became Guardian's fifth pharmacy to open in Florida. For Bobby Dunn, President and Owner of the NWFL location, Crestview, Florida was the perfect setting for the type of care we offer. The location was selected in order to provide the best possible service and care to the communities and residents living in NWFL and south Alabama.  This summer we celebrate our 5th anniversary!
We are very proud of the relationships that have been made over these last five years. We have met and been able to work with some amazing people. As we grow, we continue to evolve through the newest technological advances and try to improve the resources we offer to better service the customers in our area.  Beginning with five communities in 2011, we now work with 41 communities in south Alabama and Florida. It has been an amazing five years. We want to thank everyone that has partnered with us in NWFL and we look forward to being of service to our area for many years to come.